Real SASE SD-WAN 24/7 is about proactive unburdening
Case Study BrandLoyalty
BrandLoyalty decided to move from a traditional MPLS network to SD-WAN. It seemed like a good choice at first. More security was necessary for employees to work globally in a safe, stable and fast way. However, unexpected challenges arose.
We discussed the challenges with Arne van Vuuren, IT Operations Manager at BrandLoyalty. After some intensive and critical discussions with Cato Networks and IPknowledge, Brandloyalty decided to move to a fully managed SASE SD-WAN.
Real SASE SD-WAN 24/7 is
about proactive unburdening

Case Study BrandLoyalty
SD-WAN challenges from BrandLoyalty
Problems with the former SD-WAN supplier arose because everything was correct on paper, but in practice the right 'dots on the i' were not put in place, says Arne. "Despite the fact that we had redundant connections, for example, the second line that is intended to provide continuity to the network if a connection goes down did not work. During the test period everything still worked well, but because different technologies were used together, the failover mechanism to the second access line turned out to be unstable in practice. My conclusion afterwards was that different technologies, with their own updates, will eventually interfere with other systems because they do not understand each other."
Arne also says that the global transition to fully move to SD-WAN took two years at the time. "IPknowledge, together with Cato Networks, transferred our entire international network to SASE SD-WAN within just three months, which is a great achievement."
Looking for a better alternative
BrandLoyalty started to refocus. A lot of energy was put into a new RFP. The goal was to take not one but ten steps forward to be fully future-proof. CATO Networks attracted attention, mainly because of a fully implemented Zero-trust approach to security. Arne says the following about this: "Cato Networks is the only Cloud WAN solution that is offered as a single solution. Other SD-WAN suppliers require customization because they have to connect multiple sub-solutions. This is at the expense of the security, robustness and reliability of the network. Nowadays it is mainly about being decisive and making choices. BrandLoyalty's core business is to be the global partner in loyalty programs for retailers. We are not an IT company and do not want to worry about our network. To make our global programs work internationally, we simply need to be able to rely on our connections, like water from the tap. Connectivity just has to be there, and it has to be secure. This seems simple, but unfortunately it is not so obvious. Cato Networks advised to enter into discussions with IPknowledge."
"What Microsoft offers for office automation,
offers Cato Networks for the global network: it is delivered from the Cloud, including security.
There is no better solution for Zero-trust"
What is the added value of IPknowledge?
By asking this question, a nice discussion ensued. Especially about Arne's vision on IT services that are offered 'as a Service'. He says the following about it: "Honestly, numerous tough conversations followed with Steven de Graaf, CEO of IPknowledge. Especially because in my experience, many Managed Service services involve trying to solve problems ad hoc. If there is a problem and the lights are 'red', then action is taken. But reactivity is of no use to BrandLoyalty. When a problem occurs then it is already too late. The added value of IPknowledge is that they are proactive and use an in-house developed monitoring shell in the Digital Performance Center/NOC. Nothing is ad hoc or reactive, there is even predictive power. Arne reinforces this with this catchy statement:
"We want to be unburdened in terms of operational network management.
The 'rest-assured' promise of IPknowledge fits in well with this.
I am not looking for a 24/7 NOC (Network Operations Center) to generate a nice SLA report.
I was looking for a Network as a Service (NaaS) supplier that prevents or solves problems independently.
In retrospect, I simply want to be able to see what has been done to prevent escalations"
This means that 24/7 and 365 days a year, eyes are focused on the performance, stability and security of all connections. BrandLoyalty also uses Cato Managed Detection and Response.
It's the people who make the difference
Arne's vision is that partners like IPknowledge can only survive if there is a proactive mentality in the workplace. That's where the difference is made. "A strategy or vision is of no use at all if there is no attitude to help you as a customer. That's really what IPknowledge does differently, because they are successful across the axis of operation. For example, my experience is that large telecom companies can be rigid and there is hardly any customer relationship if organizations have become too large. At IPknowledge they understand that you help customers best with Network as a Service through proactivity, being available 24/7 and above all a lot of energy. There is also a great deal of telecom knowledge available to guarantee stable, reliable and secure connections.
"Being agile is much easier with 10 people who really understand you than 100 people who keep putting you through"
Results
Stability and tranquility: No one worries about connections falling out anymore.

The highest degree of network service through proactive monitoring.

A quality boost for users: Connections that work worldwide, anytime, anywhere, securely and quickly; from office to home workplace.

Secure applications: All global Azure applications are securely connected by the Cato platform which is based on 'Zero trust'. This means organizations are continuously protected against new cyber threats.

Complete unburdening: The direction of both physical lines and SASE SD-WAN is completely in the hands of IPknowledge, so that the IT department can focus on applications related to loyalty programs.
"Ultimately, as an IT department, you are a facilitator for the rest of the company.
It is my responsibility that BrandLoyalty colleagues can always and safely use their applications, anywhere in the world.
I am confident that this has now been properly arranged with Cato and IPknowledge."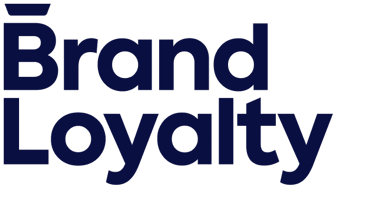 About BrandLoyalty
BrandLoyalty is a leading company in loyalty campaigns. BrandLoyalty's strength lies in connecting retailers, brand and consumers. Undoubtedly, as a consumer you have had to deal with savings or points programs that have been developed by them. Every single campaign is an example of 'smart creativity': a tailor-made mix of data analysis, technology, quality products, storytelling and a lot of knowledge and love for the retail industry. BrandLoyalty stands for 'happy people, better business' and operates worldwide from 19 different locations with more than 500 employees.
On behalf of IPknowledge we would like to thank Arne van Vuuren for sharing his experiences and wonderful accompanying statements.